OCTOBER 2023- APRIL 2024
Whether you want to enhance your yoga practice, or teach and inspire others, our
200-Hour Teacher Training Program is your opportunity to achieve your goals.
Get ready to learn, grow and thrive!
In each class, you'll gain new perspective and valuable abilities.
You'll also forge lifelong connections with your classmates, as you create a strong, uplifting community.
Throughout the course, we'll guide you through a core set of in-depth lessons, 
 including:
• Asana
• Meditation
• Practice-teaching
• Practice-hands-on assisting
• Self-discovery
Learn the foundations — and so much more!
Throughout the training, you'll learn everything you need to start teaching, 
 including:
• The foundation of poses and alignment
• Assisting techniques
• Sequencing
• Anatomy
• Biomechanics
• Physiology
• Philosophy
You'll also establish essential professional skills, 
 including:
• Clear communication
• Confident public speaking
• Extensive personal development
The NoloSol difference: 
more skills, more confidence!
Most yoga schools only show you what to teach. At NoloSol Hot Yoga + Barre, we teach you the why and the how. Our course is carefully designed to give you the knowledge, insight and confidence you need to keep taking your practice to the next level and — if you choose — to teach classes as a powerful leader and impactful instructor.
In our Yoga Alliance Certified training program, you'll get the in-depth tools and hands-on experience to empower you as a future teacher, a skilled yogi, and a leader in your community. This is your life — and your opportunity to shine.
PLEASE NOTE:  
Graduation from our program does NOT guarantee you a spot on the teaching team.  A mentoring  and mock teaching program will be offered, after graduation, to those that desire to teach at NoloSol Hot Yoga + Barre.  
Each student should have a minimum of 3 months yoga experience, prior to attending training.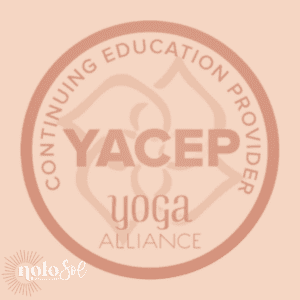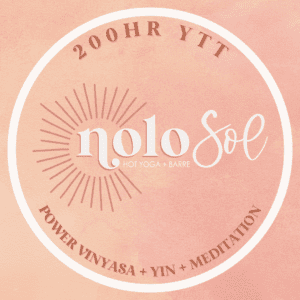 The training will consist of seven weekends (one weekend per month, beginning in October of 2023), 
spanning over the course of seven months, with GRADUATION occurring in April of 2024. 
The weekends are "intensive" meaning the days will be packed full, in order to give you the ultimate training experience!
Be prepared to devote your entire days to the trainings.
While schedules vary somewhat from day to day/weekend to weekend, 
here is what a typical day of the intensive program looks like:
Fri- 5:45pm-11pm
Sat- 7am-9pm
Sun- 7am-6pm
Breaks will be given throughout the day and start and end times may vary.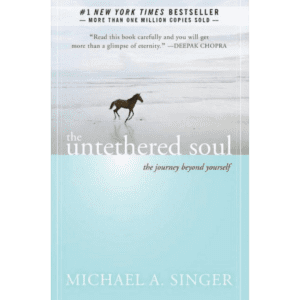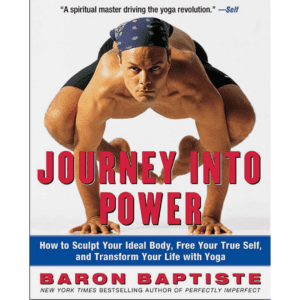 early bird special rate: $3,000

Tuition must be paid in full, to receive EARLY BIRD rate ($299 off regular price).  

Enjoy EARLY BIRD PRICING until June 1, 2023, when pricing will go up to $3,299.  

Payment Plans are available, upon request.  Email: info@nolosolhotyoga.com for payment plan options. 
NoloSol Hot Yoga + Barre founder and owner, Jessica White, has a passion for both teaching and taking yoga! She's a 200-Hour E-RYT, specializing in the Baptiste methodology and is also a Certified Barre instructor. Jess loves to learn new methods and is currently enrolled in a 300-Hour YTT + Ayurveda training.
Jess loves sharing yoga with others! For her, it's not about the physical changes (strength and endurance are a bonus) but about inner change and self acceptance. Moving, flowing and breathing allows her to open up places that are typically closed off and guarded. She had a vision to create a space that can help others find a sense of peace, comfort and health. Both teaching and taking has shown Jess how to let go of things that no longer serve her and make room for the new.
Offering a Yoga Alliance Certified 200-Hour Yoga Teacher Training has been a dream of Jess's, since day one of her yoga journey.  She looks forward watching you grow, throughout your journey!
Marina is the President and CEO of L.I.F.E. with Marina. She is an entrepreneur, leader, master yoga teacher, and motivational speaker. Marina is also a proud lululemon Ambassador.
From 2012-2020, Marina owned, managed, and operated a successful yoga studio, Mind Body Flow Yoga, Inc., in East Amherst, New York, where she touched countless lives through teaching, mentoring, coaching, and empowering. In November 2020, Marina began a new chapter in her life and established L.I.F.E. (Living Inspired, Fit & Empowered) with Marina, a fullservice company providing an array of offerings to serve the mind, body, and spirit.
Marina is a certified Baptiste Yoga Teacher and trained with Baron Baptiste in teacher training and a variety of Baptiste programs -from the Catskill Mountains to Texas, to Rochester, to Toronto, to Miami. Marina also co-led a 200-hour Yoga Teacher Training program when she owned her studio – graduating 17 aspiring yoga teachers. Marina also launched a power yoga DVD, which brings the yoga practice to the homes of countless people. She has a passion for helping others and believes that each and every one of us was put on this earth with a gift to share with the world. Marina is committed to touching lives through the powerful practice of yoga and its life-changing tools.
Kristin is a 500 hour registered yoga teacher with training from the esteemed Asheville
Yoga Center. She has also taught over 1,000 hours to earn her E-RYT 200 certification. Kristin teaches a variety of yoga styles but specializes in Restorative, Yin, and Vinyasa. She also has extensive training in pre/post-natal yoga, yoga for seniors, children's yoga, as well as meditation, yoga nidra, and sound healing. In addition to leading group classes and workshops, Kristin offers private sessions, teaches at festivals and special events, leads international yoga retreats, and helps facilitate teacher trainings. When not teaching yoga, she loves to spend time with her friends and family, play music, and travel.