Owner + Founder, Jessica White, had a vision to create an upbeat boutique wellness studio that welcomes ALL for a good, sweaty time! Having an appreciation and passion for both YOGA + BARRE, she created a space that offers both methods. Best part? The HEAT! Our classes are accompanied by an Infrared Heating system, with temps varying per class. Located in the heart of downtown Nolensville, TN, NoloSol offers a variety of classes (ranging from beginner to the every day practitioner), a boutique with ALL THE THINGS, and a welcoming community of instructors!
You don't have to be flexible or have a certain body type to do Yoga or Barre! Our classes are for everybody!  Come with an open mind and be ready to sweat! Our goal is for you to leave feeling rejuvenated, mentally relaxed & strong!
SOL Power Yoga
60 Minute Class
SOL Barre
60 Minute Class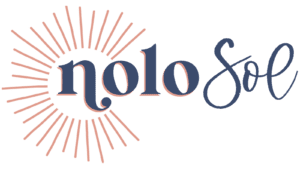 I cannot recommend Jessica White's yoga classes enough! She is literally my favorite power yoga teacher (plus she incorporates tons of barre into her sequencing for an extra burn)! Whenever I attend her classes, I feel my endorphins doing a happy dance and I know my body will get that lovely muscle burn the following day to let me know I'm building strength. 10/10 you have to try her out!
Taking a class with Jessica is ELECTRIC! You never know where her energy and killer playlist will take you but its guaranteed it will leave you on a high and left craving more! From the very first class with her I was blown away with her cues and unique style that seemed to hit each and every single muscle group in just under one hour! The fusion of yoga/pilates/barre really does the trick and tones like no other. Cannot wait until my next class with one of my all time favorite instructors!!
Jessica encouraged me to try yoga a couple of years ago. She knew my heart needed it. Her cueing for breath and body alignment in postures in her classes was so helpful. She is a very knowledgeable teacher. I had been so reluctant to try yoga because I just didn't think it was for me. Once she helped me understand the ujjayi breath and the gift of being present on my mat, I was hooked! My heart and spirit have so much more emotional stamina as I have learned to feel and not numb, process so much of my past trauma and pain in this life. I am eternally grateful for her life and love and light.